The Brackets & Jam Gig Guide
Event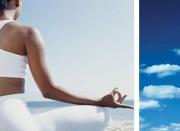 Title:

Conscious Life Meditation Program - New Earth Centre

When:

09.07.2012

Category:
Description
The Conscious Life Meditation Program
 Is the Power of
 PRESENCE & EVOLUTION
 Conscious Life Meditation is the practice of BEing and BEcoming fully conscious creative masters.
 "It is, without a doubt the cutting edge of modern day evolutionary spiritual practice Australia wide". Darren Maxwell Ass.Dip.S.Sc.
 The Conscious Life Meditation sacred practice is accessible to all who have a yearning to live, moment by moment, as a self realised human being. Conscious Life Meditation is part of a modern integral life style system for self development and progressive spiritual awareness. Conscious Life Meditation is open to all levels of awareness.
 The principles of CLM are a direct path to the experience of higher consciousness. "Prepare Yourself To Experience Deeper Understanding, Heightened Awareness, PROFOUND Inner Peace And "Completion." - Shantari Dip.S.Sc. B.MSc.
 Level 1 Subjective Consciousness
Direct Instinctive Awareness
 Level 1 Meditation , easy! and fun! ~ October ? $200
 Level 2 Objective Consciousness
 Direct Authentic Awareness
Level 2 Meditation , easier! even MORE enjoyable!
 October 16th/17th $200
Level 3 All things ONE Subjective , Objective , Non - Dual
 2011 - TBA
Conscious Evolution Workshop
Meditation - Completion - Freedom
The final stages of integration
 The driving force of evolution - BEcoming
 The foundation of BEing
Transcending the ego & illusion.
Meditation at its BEST!
Nov 27th & 28th - $225 Incl. CD
 Conscious Soul Philosophy
The direct pathway to self realisation
 Non-Duality – The nature of unity Bliss - Love
Bookings and inquiries taken now for 2011 Course
Ongoing 6 Week courses $200/Level
6 Levels Approx 10months Private Group Tuition For the seriously committed students!
 Testimonials
The Conscious Life Meditation has truly been a life changing experience for me. Each day I wake knowing that I am seeing things from a totally new perspective and that there is no going back to old ways. Wendy
Thank you so much Shantari for an incredible experience of the Conscious Life Meditation Program… I am immersing myself into all 3 Levels and looking forward to opening up lots of doorways. Debbie
After 20 years of searching, I am so grateful to say that the Conscious Life Meditation Program has finally bought me to total wholeness & oneness with my souls journey…now I can finally live it …and be free! Wainoni
Shantari has helped change my life forever…words can not express my respect, love and gratitude for her wisdom, authenticity and fun. Her teachings are profound and never been heard before in Australia .. I recommend everyone join in her message of evolutionary spiritual awakening to help heal and raise the consciousness on our earth. Elvera
Registered Users:
You have to login to register for this Event.